04 Mar

Veterinary Students Enjoy Brunch and Maryland Zoo Tour

Submitted by Dr. Kelly Underwood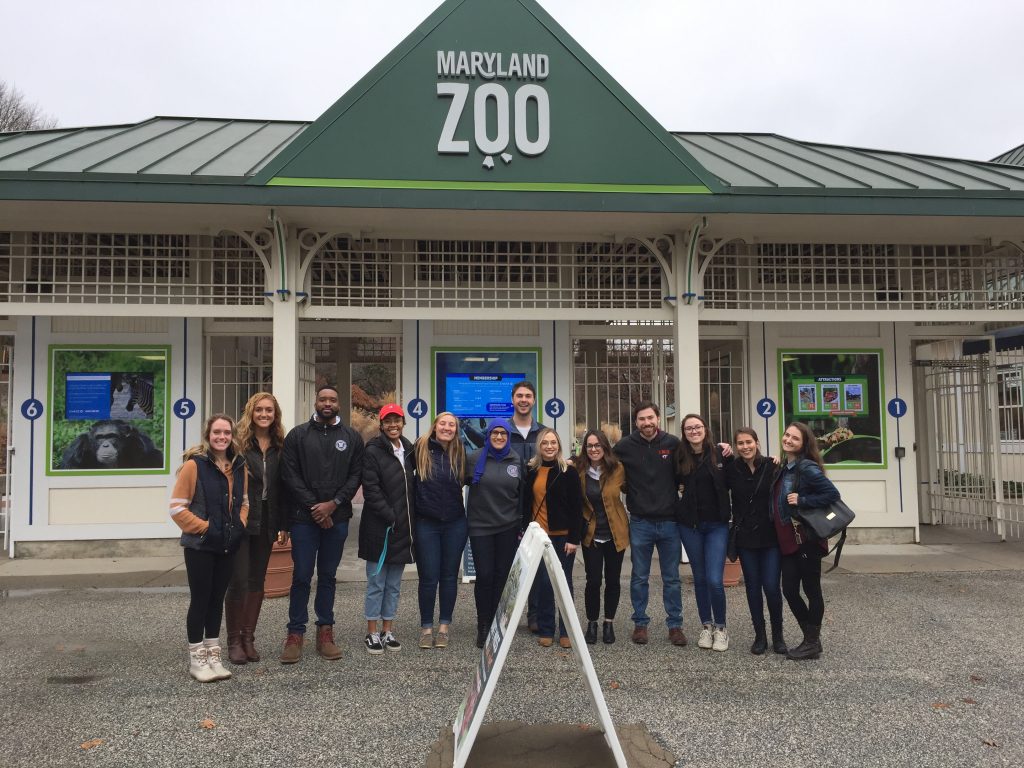 On January 3, 2020, students from VMCVM were able to attend a tour of the Maryland Zoo's hospital and a student-veterinarian brunch. We had 9 students and three veterinarians attend brunch at Miss Shirley's Cafe. We enjoyed getting to chat with several first-year veterinary students and share information about experiences as veterinarians. We answered questions about our backgrounds in veterinary medicine and connections with the MDVMA. After brunch, we connected with more students at the zoo hospital for the tour where a veterinary technician and veterinarian walked us through and shared stories. Along with the interesting stories, they offered up useful advice for working in the veterinary field. Lastly, thirteen students followed up by heading into the park. Although a little drizzly, it was warm and ended up being a perfect day for the zoo outing.
All and all, I think the students had a great time and it was an interesting learning experience. I've received positive follow-up emails from students thanking me for the experience. I made sure to send the zoo a thank you email. I hope we can continue to enjoy wonderful experiences such as this to prepare veterinary students for a career in veterinary medicine.